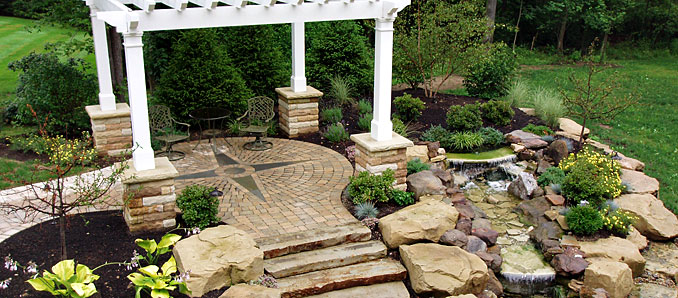 Getting Started
If you decide that GreenSource llc is right for your future please contact us to setup your included initial landscape design and management consultation. Depending upon the type and size of your project we will proceed using the following forms of engagement.
Landscape Design Agreement
The landscape design agreement is a binding agreement that provides our clients with an estimate of design hours and fees to be expected through our design process for your project. Our average fees for design and consultation work are $120.00 per hour plus reproduction and imaging fees. At time of signing this agreement we would require a minimum deposit of half of the total amount for design fees with the remainder due upon the delivery of the final plans. Once paid in full the plans are yours to keep and do with as you please. As we are a true design/build firm we would appreciate the opportunity to offer our proposal on installing the work as well.
Budget and Proposal
Once the drawings and renderings have been completed we would provide you with a landscape budget and proposal for the implementation for your project. The budget and proposal will easily outline the major components for your project. The job scope will be outlined and full of useful information for you to make a well educated decision.